Let me introduce you to Anna from Artibility .
A few months back I won a necklace from her on a FB giveaway. And I love it, I wear it nearly every day. It has it's own special meaning to me and is dear to my heart.
For this reason I wanted to share with you what wonderful items she creates.
She is a  U.S. Marine Corps Veteran,
for that reason you might see some EGA's and USMC stuff on her page.
Where is your center of craft life?
My center is physically is in a studio otherwise it's in the center of my family.
Where is your business?
I have 2 small studios in Chicagoland suburbs.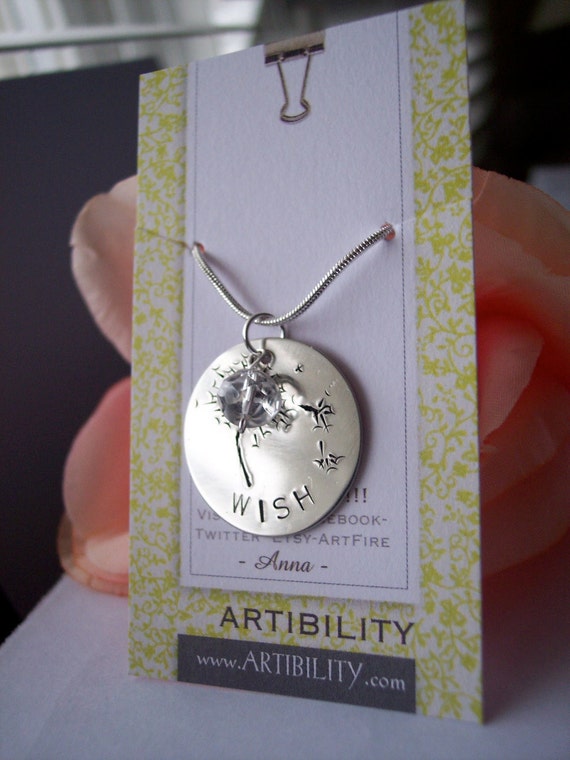 What kind of material do you work with and why?
Majority it is metal – it's very forgiving. I smash it the wrong way and it becomes something different all together. But when it comes down to it I can work with anything – I love taking other people's scraps and making anything out of it.
Why do you craft?
Main reason is to make things that we can give back with to others. That is a huge reason why it keeps me going. It started partially as a therapeutic tool (it still is) for me after a couple strokes and an ongoing process for SLE/Lupus as well as for our son with Asperger's – it's great for the mind and soul. I really like making something that others will enjoy especially if I can give it to them as a gift. I didn't want to just do the minimum but the most as I could to feel better. Along with the physical therapy i wanna to add something creative since my brain always craves for that. Our son is now older but is majoring in Art right now and is eager to open his own Etsy shop. He still helps me with tasks that are getting harder for me to do or when we give to charities. He puts the items all together with his lil brother – it's a bonding experience. Things we make went to support art, supplies and events for other kids with Autism, Lupus Organizations, as well as to support the arts for Disabled Veterans. We also help with donations for Kids with Cancer, Relay for Life, MS Foundation and local programs.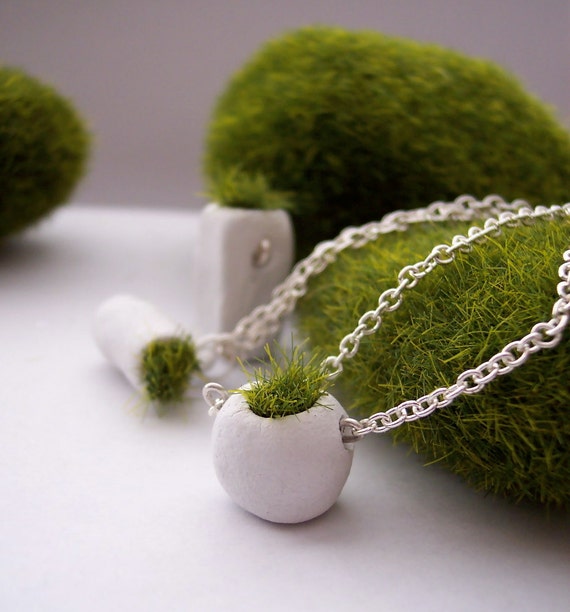 How did you learn?
although I was an art major in school it was mainly for drawing and painting – i never even touched a jewelry tool until i had nothing else that kept me engaged. Scrap booking went too fast. Painting was too messy while I was on bed rest and I had a hard time drawing or coming up with anything creative. Then I grabbed some pliers – some broken jewelry and never stopped. i just upgraded to hammers and drills 🙂  youtube and trial and error was my teacher.
What was the inspiration for your shops name?
ARTiBILITY – it is ART focus on Individual ABILITY not disability. It was something that just resonated with me that ART comes from within even if sometimes you have to yank it out Sometimes when you have challenges you just have to release that anger or frustration…..I put it on paper, or into metal or simply into a quote of the day.
What are your can't-live-without craft-room essentials?
Before it was just an empty room so i can burn, drill, hammer everything but now it is the "2nd hand tool", the jump ring opener closer ring and a stamping pedestal that my husband made for me.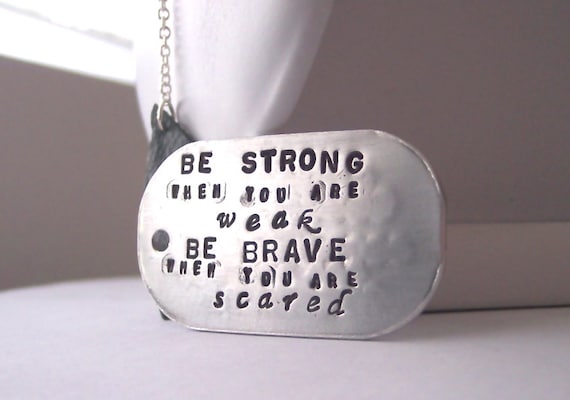 How would you describe your style?
Free. Everyday it is different. I tend to create items that are clean with a lil bit of vintage or aged look. It is my favorite. One of the 3 best sellers – The tree of life Necklace, The Nurses Necklace, The Fall Fly Necklace all were created due to an error on an order that i had to fix to salvage the piece. Go figure.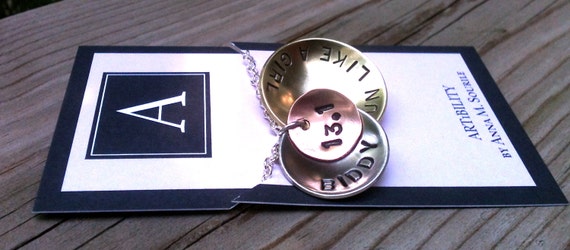 Are there any crafters/artists/designers that you particularly look up to?
Way to many to list but I think my favorite is nature….it is the hardest to mimic and most beautiful.
What do you do to make your work space an enriching and inspiring place to be?
That is a hard one. My place is a disaster at this time. Both of them – one is completely over filled with supplies and metal and beads (which i can use as a blanket if I had to and would be ok with it) The other was a blank slate which i am itching to get finished. What i do while I create is turn up the music – it is so good for the soul to mix art and music. Plus when I need the help of my kids it's so inspiring to see them create or add their touches – it just inspires me to keep working at it even if it's at a slower pace and lots of mistakes.
What sorts of things are inspiring you right now?
creating items to motivate and inspire others—whatever that might be. If I can inspire just one person per day to get going on their dreams and then to help inspire another person – that would be the ultimate goal.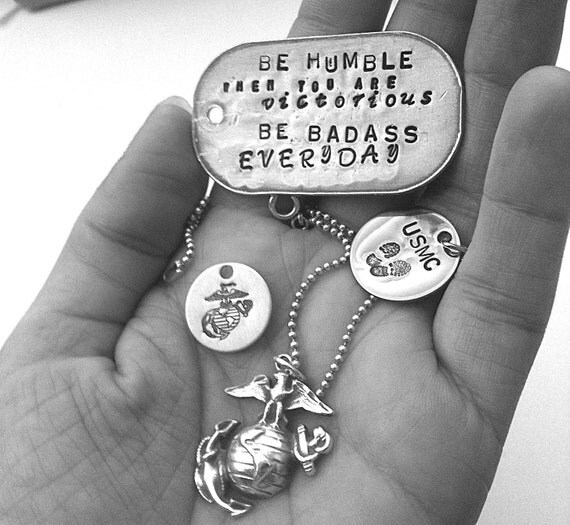 Where do you look for inspiration?
My family, Nature and within others. Pulling inspiration within myself – now that is the most difficult when you have to overcome obstacles daily. Overcoming the mere frustrations of those obstacles is a daily challenge …. but so worth it in the end even if it's as simple as polishing metal.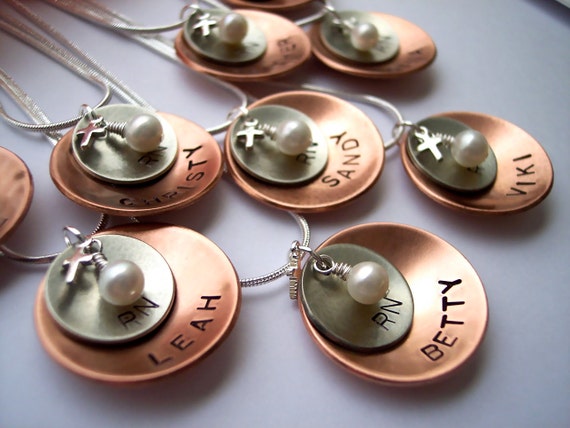 When do you feel the most creative?
at night. I am not an early bird by no means and it seems as thought creative thought come and go as I try to sleep. Sometimes I will have a great idea right as I fall asleep and think I will remember in the morning and …..I never do. Now i jot it down in notes 😉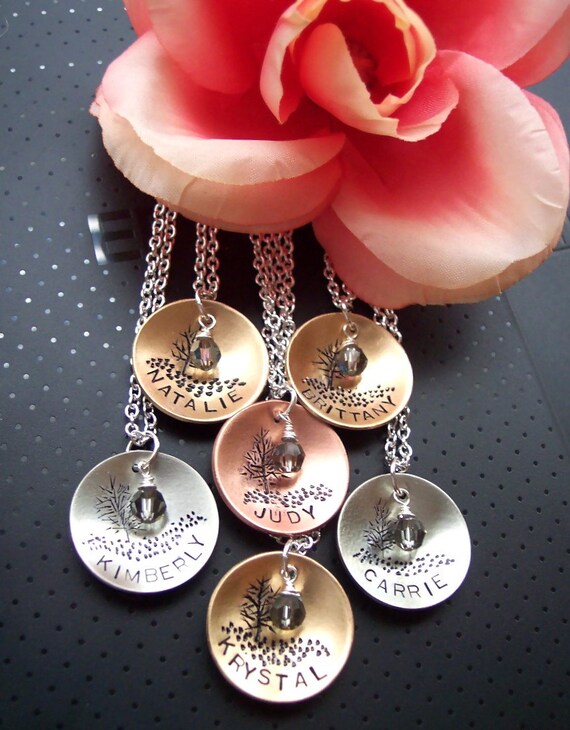 What are your future plans?
My future plans are to just keep doing what we're doing but to get more Artists and crafters that have their own challenges be part of our team. Everyone is an artists – they might not know it just yet.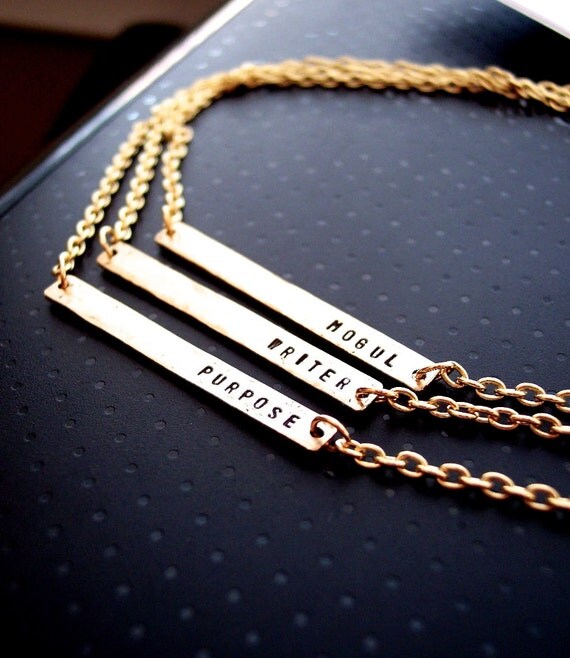 here are the places where you can connect with Anna and find her wonderful work of art:
FB             http://www.facebook.com/artibility
Twitter      http://www.twitter.com/artibility
Web            http://www.ARTiBILITY.net   and  .com
Etsy            https://www.etsy.com/shop/ARTIBILITY
Pinterest    http://www.pinterest.com/artibility
OPENSKY   https://www.opensky.com/artibility
Thank you Anna, for being such an inspiring Artist and sharing your story with us.
Now to my readers, which is your favorite item from Artibility, would you mind sharing in the comments ?