I love how Copper changes over time. For me copper even though it is a metal ,has a warm feeling. And you can find copper everywhere, even in our bodies.  And also on our bodies as Jewelry. From wonderful Artists like Poppy.
This is her shop , and a little bit about herself.
Where is your center of craft life?
I live in the SF Bay Area (CA)
Where is your business?
My little dining table in my little kitchen is where the magic happens.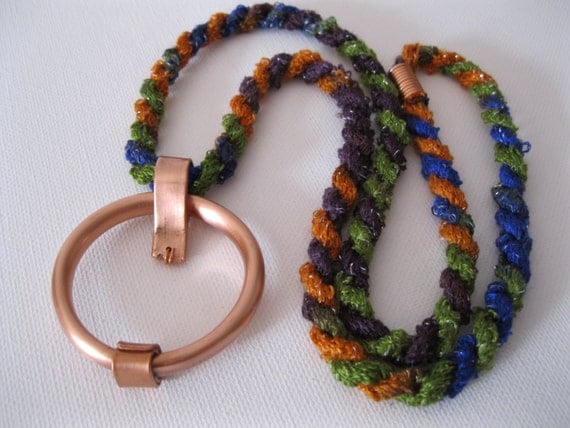 What kind of material do you work with and why?
I have always been very earthy, organic, Nature loving person. Anything that comes from Mother Earth is what I get the most joy from. I incorporate natural fibers, copper, semi precious stones, etc.
Why do you craft?
I love to create, see things come alive in my hands. When I am working on my jewelry pieces I have my devotional music playing and I have my Himalayan Sea Salt Crystal lamp on. I am totally immersed in my craft and I feel closer to the Creator! It's my Zen time!!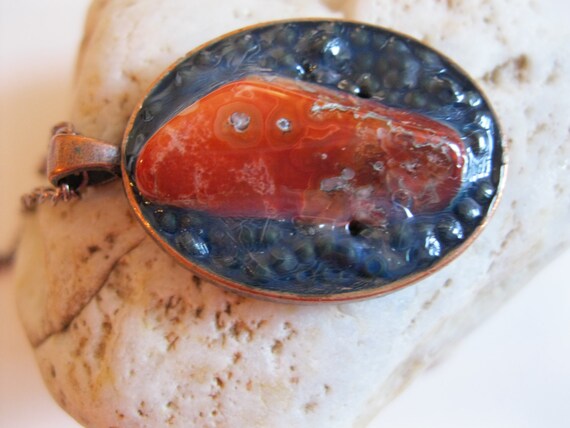 How did you learn?
In the early 80's I took my first earring making class at a local bead shop. That gave me the basic knowledge. Four years ago when I became serious about making jewelry, I purchased tons of books and watched every YouTube video I could find. That's how I learnt.
What was the inspiration for your shops name?
Since my name is Poppy and I live in California I decided to go with that.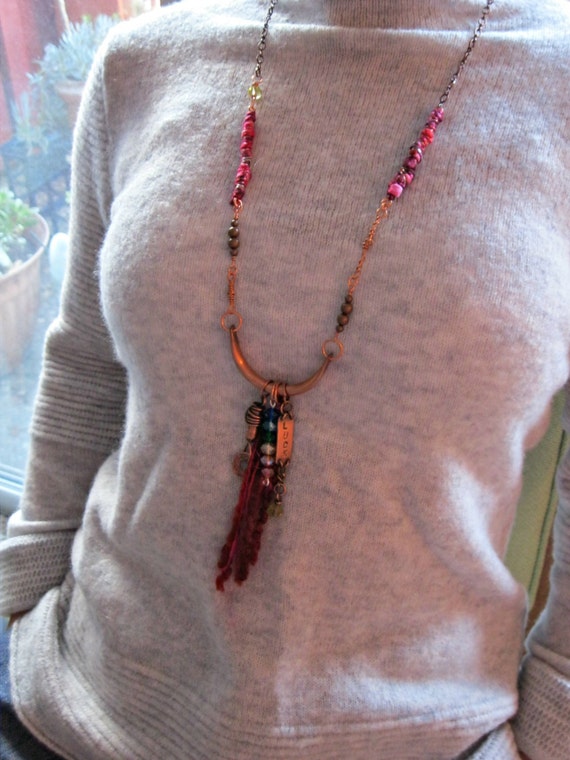 What are your can't-live-without craft-room essentials?
I cannot live without copper wire!
How would you describe your style?
Contemporary bohemian with a touch of ethnic, a dash of rustic, and a sprinkle of tribal.
What do you do to make your work space an enriching and inspiring place to be?
My creative juices do not flow without having my devotional music around me. I need plants and music around me in order to work.
What sorts of things are inspiring you right now?
Right now I am very much into copper. It's a simple metal but so rich and intriguing. I love to see the rainbow of colors that emerge when you heat it up.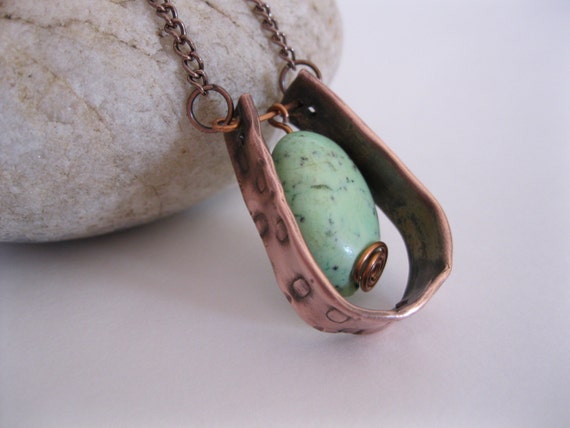 Where do you look for inspiration?
Most of the time I let the stones, beads and metals talk to me. Sometimes it can take a long time. I am also very much influenced by Nature and other artists.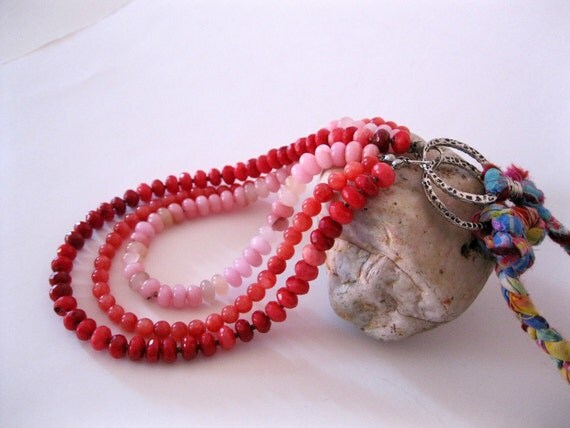 When do you feel the most creative?
Early in the morning or very late at night when the world is resting! But unfortunately, I cannot pound on my copper wires at that time of night so I will usually form my copper piece but wait until the morning to do the pounding.
What are your future plans?
I would love to take some metalsmithing classes and my goal is to be able to make a full-time living from this craft.
My links:
Zibbet.com/lord-and-poppy-copper-jewelry
Facebook.com/goldenpoppyjewelry
http://instagram.com/poppyjohal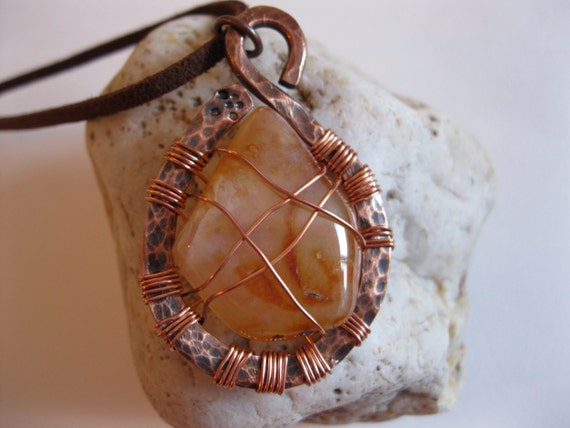 Thank you Poppy for sharing your wonderful craft with us.